Before 2015, the use and possession of cannabis was illegal in Jamaica. This fact may come as a surprise to many, as the international media portrayed Jamaica as a place of refuge for cannabis users. The old laws prescribed up to five years in prison and fines of up to $100 per ounce for those caught with cannabis, or three years in prison and fines.
Can you possess and use cannabis in Jamaica?
In 2015, the Jamaican government amended the Dangerous Drugs Act. New laws governing the status of cannabis were introduced:
Decriminalization of possession of two ounces or less of cannabis. Persons caught with this amount cannot be arrested, prosecuted or have a criminal record charged.
Introduction of a penalty system. If a person is caught with two ounces or less of cannabis, they will be issued a fine similar to a fine for a driving violation. The offender then has 30 days to pay the J$500 fine to the tax office.
However, possession of more than two ounces of cannabis is still considered a criminal offense. Offenders caught with a larger amount, even for personal use, can be arrested, taken to court and sentenced to a fine or jail time. In doing so, the conviction will be recorded on their criminal record.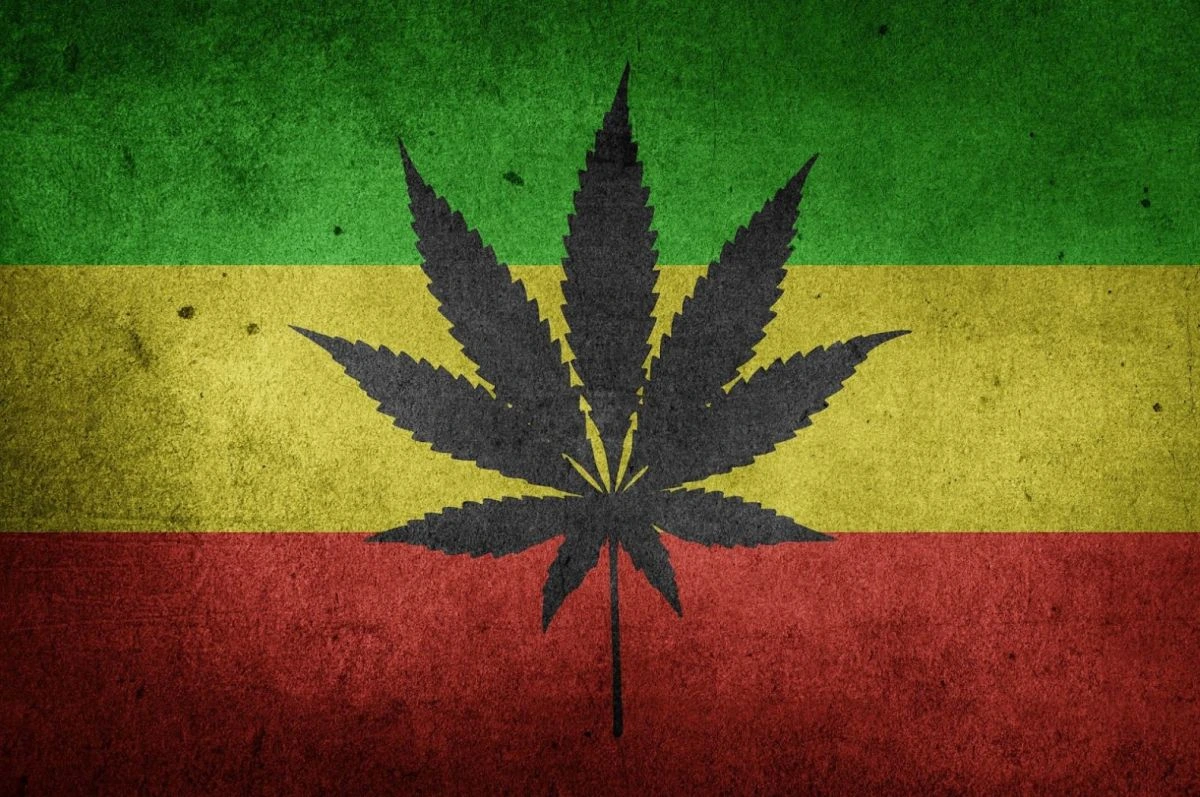 In addition, it is still a criminal offense to possess a quantity of cannabis in excess of two ounces. If someone is caught with a larger amount, even just for personal use, he can be arrested, tried and sentenced to a fine or even jail time. This offense will also be placed on his criminal record.
The use of cannabis in public places or within five meters of them is also a violation of the law (the same goes for cigarettes in Jamaica). Public places are explicitly listed in the Dangerous Drugs Act and include bars, restaurants, tourist attractions, workplaces, government offices and any other place accessible to the public.
The amendments apply to both adults and minors. However, minors found in violation with smoking marijuana are referred to the National Council on Drug Abuse. The same applies to adults who show addiction to cannabis.
Can you sell cannabis in Jamaica?
If companies have medical, scientific or research purposes, they can apply for a license to retail cannabis in Jamaica. Licenses are approved by the Cannabis Licensing Authority.
However, in all other cases, the sale and distribution of cannabis is illegal in the country. Amendments to the Dangerous Drugs Act not only reduced the criminalization of cannabis use, but also increased the fines associated with the illicit drug trade.
Such measures were taken in an attempt to address the serious problem of illicit drug trafficking in the country. According to the International Narcotics Control Strategy Report published by the US State Department, Jamaica is the main source of cannabis in the Caribbean region. Some of the cannabis produced is exported to other Caribbean countries in exchange for firearms and other illicit goods.
That situation is mainly attributable to Jamaica's geographical location and its heavily patrolled coastlines. Drug smugglers often use «mules» to smuggle illicit substances out of the country, taking advantage of the constant flow of tourists visiting Jamaica.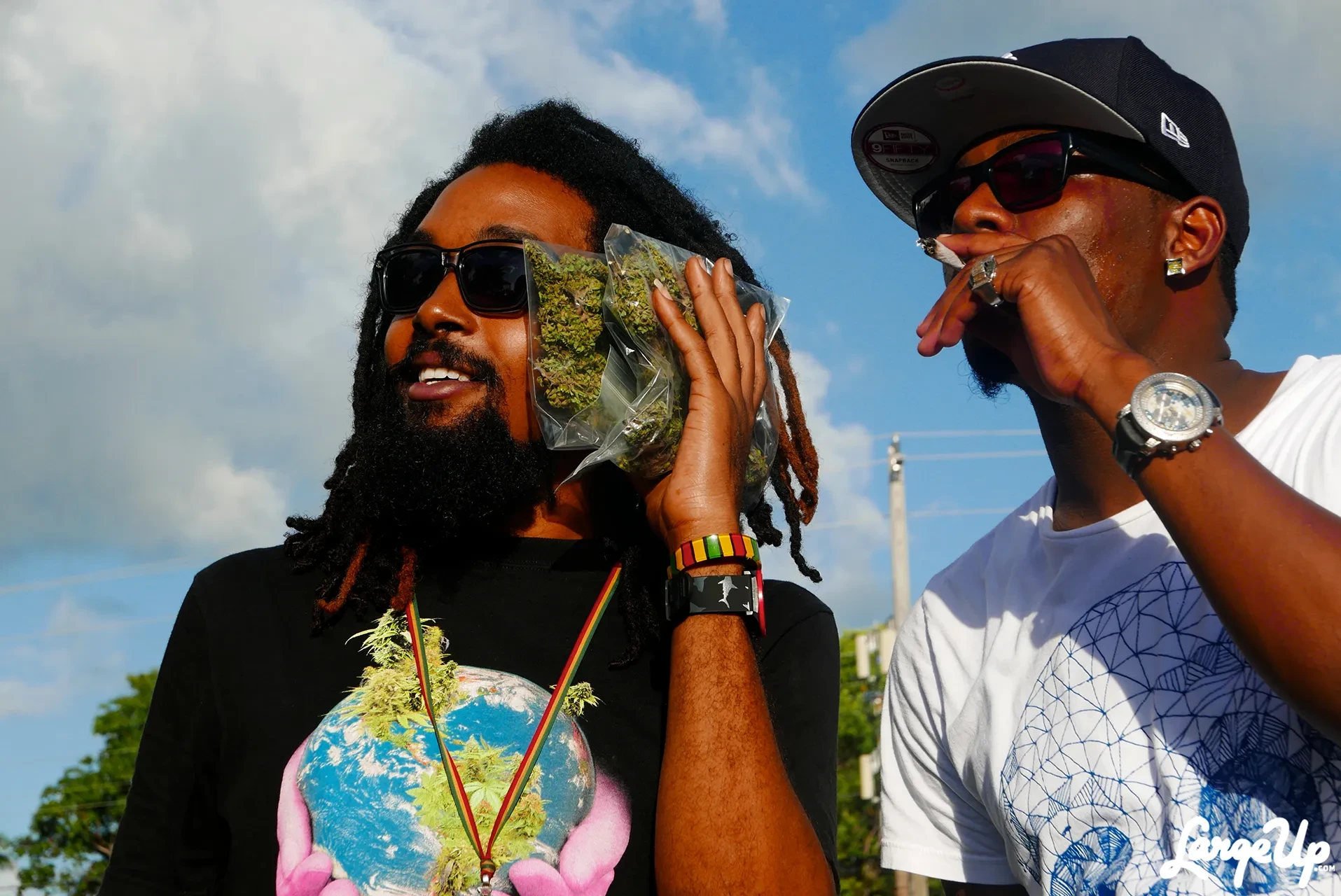 Is it possible to grow cannabis in Jamaica?
In 2015, Jamaica passed a law that allows limited cultivation of cannabis plants for individual use only. Under the Dangerous Drugs Act, each home may grow up to five cannabis plants. Rastafarians aged 18 or older can obtain a license to grow cannabis for religious purposes.
The Government has also established the Cannabis Licensing Authority, which regulates and controls the medical cannabis industry as well as the cultivation of cannabis for scientific purposes. The agency is also responsible for the development of the cannabis industry in Jamaica.
Although it is legal to grow cannabis on a small scale, large-scale cultivation is prohibited. However, farmers across the country continue to grow the plant. According to a report on the International Narcotics Control Strategy, Jamaica is one of the largest producers of illicit cannabis, with more than 5,000 hectares of the plant cultivated annually.
In 2017, the government launched the Alternative Development Program to move cannabis growers into the legal and licensed industry. This allowed the government to more closely control the cannabis industry in the country.
However, in 2020, the stakeholder representative, Werald Vassell, noted that the promised land was never provided to the farmers. He also expressed concern over the eradication of crops by officials, noting that it was negatively affecting the produce and the lives of farmers.
In May 2021, Minister Audley Shaw expressed concern about the slow development of the cannabis industry and supported a special cultivator's permit that would help reduce requirements and taxes for local farmers. He noted that Jamaica has many experienced farmers growing high quality cannabis and that as demand for the product increases, they will be able to meet the needs of the market.
Since June 30, 2021, the Cannabis Licensing Agency has issued 81 cultivation licenses, with another 29 applications pending and 338 applications in the conditional stage.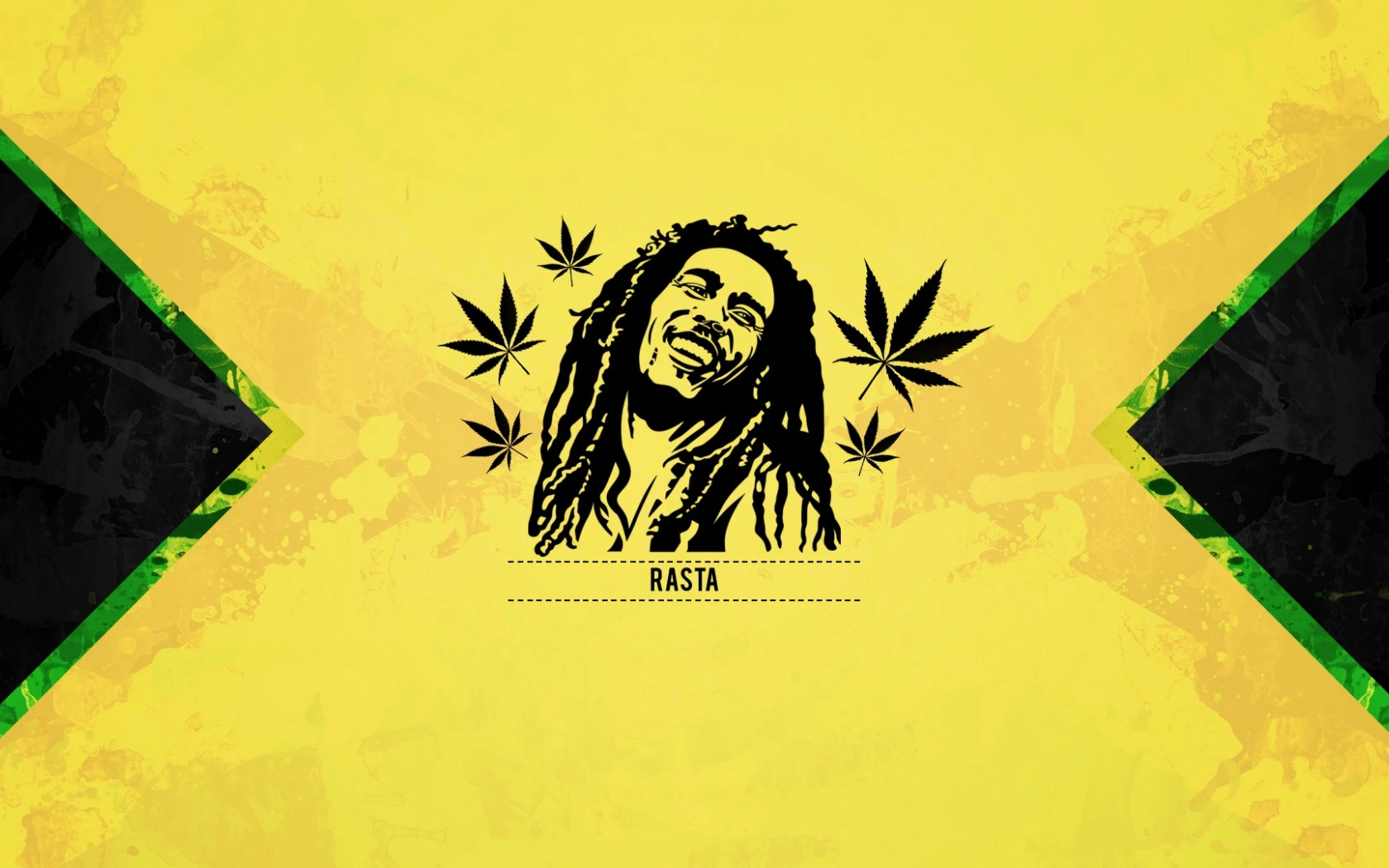 Medicinal cannabis in Jamaica
Under the 2015 amendments to the Dangerous Drugs Act, people suffering from cancer, terminal or severe chronic diseases are allowed to import cannabis for medical purposes.
To comply with the law, patients must obtain a certificate from a registered doctor confirming their illness. The doctor must also recommend the use of medical cannabis, and the resulting imports must comply with the regulations.
However, medicinal cannabis is becoming increasingly available in Jamaica, and adults over the age of 18 are allowed to go to licensed physicians to seek medical advice.
In 2018, the first medicinal cannabis dispensary opened at Kaya Farms. Several medicinal pharmacies are now open on the island.
In 2020, the first resort cannabis dispensary called HeedoWeedos opened at the world-renowned Hedonism II Resort in Negril. All marijuana sold at the dispensary is grown by local licensed growers and a medical card is required to purchase.
Since then, many medical resorts have sprung up on the island. For example, Coral Cove Wellness in Westmoreland offers licensed guests the option to purchase products from a local dispensary and have «pharmaceutical-grade products delivered right to your relaxing spot on the beach or in your hammock».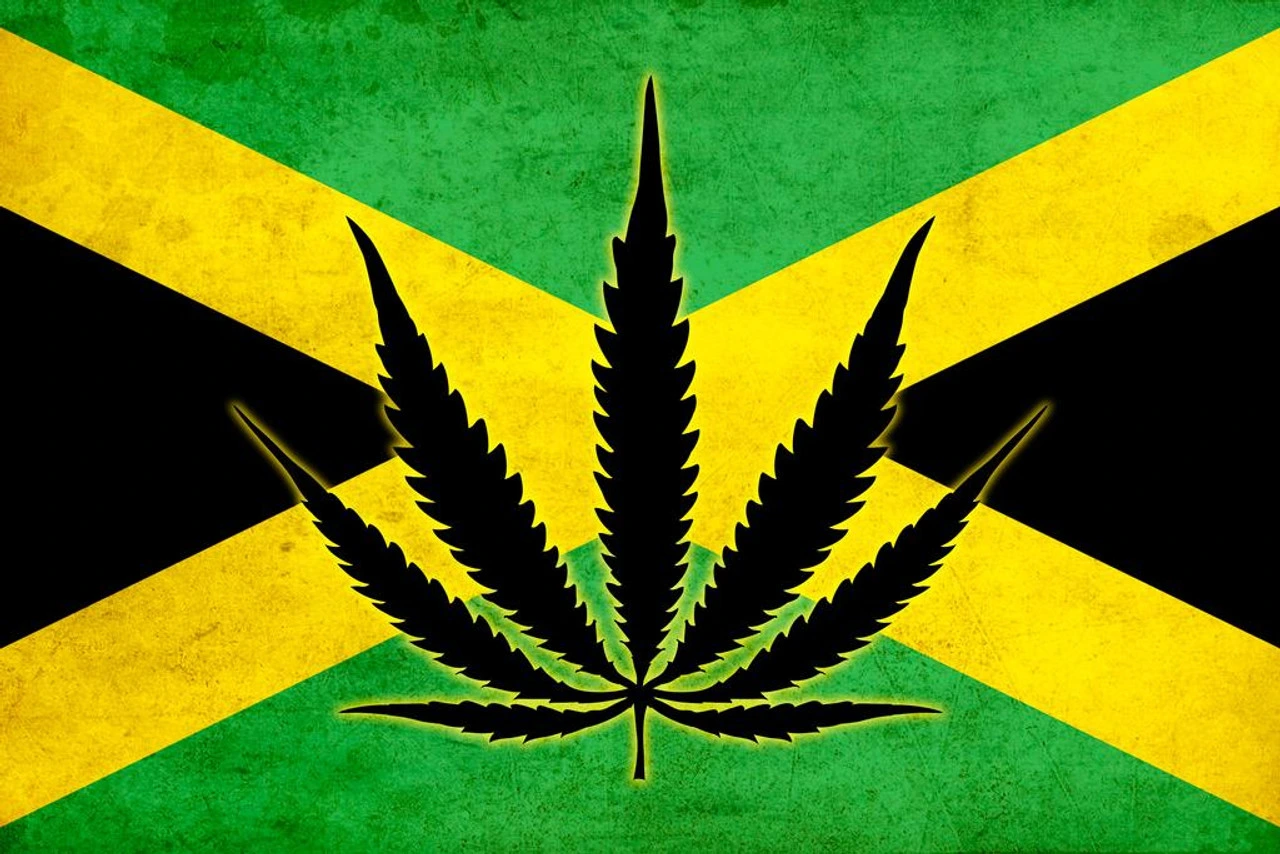 Scientific cannabis cultivation in Jamaica
Visitors to Jamaica are allowed to use cannabis for medical purposes, provided they apply for a permit. This permit allows them to purchase and possess up to two ounces of cannabis at a time for medical purposes only.
To get a permit, visitors must prove that their doctor prescribed or recommended it to them. Otherwise, they can sign a voluntary declaration attesting to this. There's a fee there, too.
Institutions or other bodies approved by the SRC may apply to grow medical cannabis with scientific research and medical use. Cannabis cultivation is only allowed on approved land, and growers are not required to comply with normal cannabis cultivation laws if licensed.
In fact, Jamaica is looking to capitalize on the growing medical cannabis industry. In 2018, the first shipment of medical cannabis was sent to Canada for testing, which could be the start of trade between the two countries.
The history of Jamaican Hemp
Cannabis has strong ties to Jamaica. It is often seen as part of the island culture, on par with Rastafarianism and music. However, the plant did not appear in Jamaica until the 1800s, which is much later than in most of the rest of the world.
It was imported by hired laborers from East India and gradually became accepted by the Jamaican population as a medicinal and recreational agent. In the 1930s, Leonard P. Howell and other Rastafarian elders incorporated it into their religious practice, affirming its Jewish roots.
In 1913, the country's «white elite» and evangelicals introduced the «Ganja Act», which not only banned the use of cannabis but also gave the police special rights to use force against violators. For many, this was a symbol of colonial oppression and did not reduce the number of cannabis users in the country.
Now the law has changed and no longer penalizes those who are caught with small amounts of cannabis for personal use.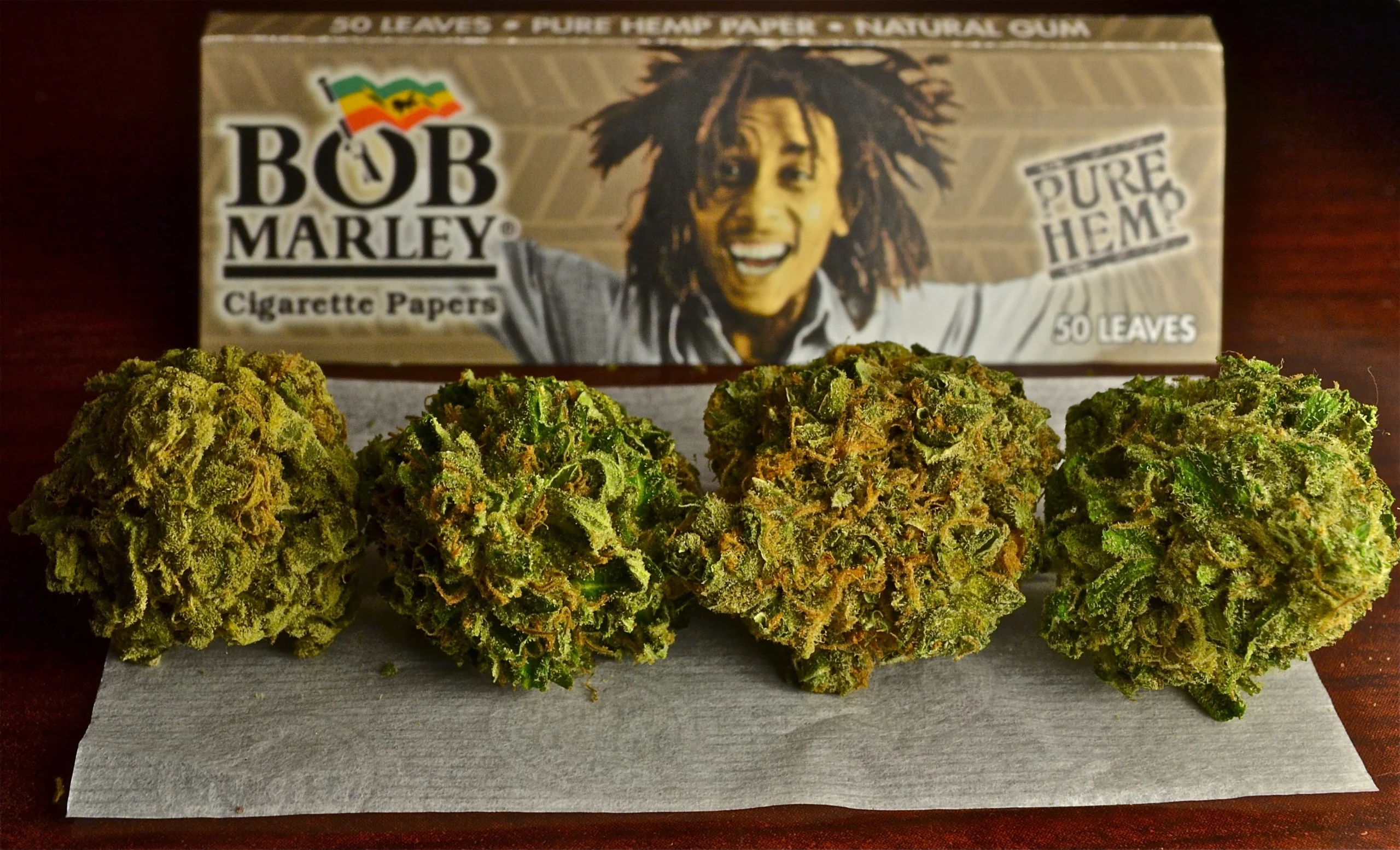 If you are traveling to Jamaica (or currently living there), you may be interested in the following:
According to the latest data, Jamaica ranks 22nd in the world in terms of cannabis use – 7.21% of the population uses cannabis. This may seem like a lot, but it is actually much lower than in other countries, such as the USA, where the prevalence of use is 16.3%.
Cannabis use is much more common among men than women. One study found that 27% of men reported using it, compared to 5% of women.
While cannabis trafficking is a problem for the country, cocaine smuggling is equally significant. Jamaica is used as a transit point for cocaine from Colombia to the US and Europe.
Jamaican cannabis varieties
Before 2015, police often destroyed cannabis crops, forcing farmers to look for new hybrid varieties with shorter harvest cycles to harvest before they were caught by the police. However, with the more progressive stance of the law, farmers can now go back to the old landrace varieties.
The first Cannabis Cup was held in 2015 as part of the Rastafari Rootzfest event. Local cannabis growers submitted 65 different flower and cannabis strains to the competition. Experts analyzed these strains and concluded that most of them had well-developed hybridization.
Among them were original local varieties such as Longtime Weed, which, as you can understand from the name, has a long flowering period.
In the past, Rastafarians in Jamaica have suffered persecution for using cannabis, which for them plays an important role in religious practice.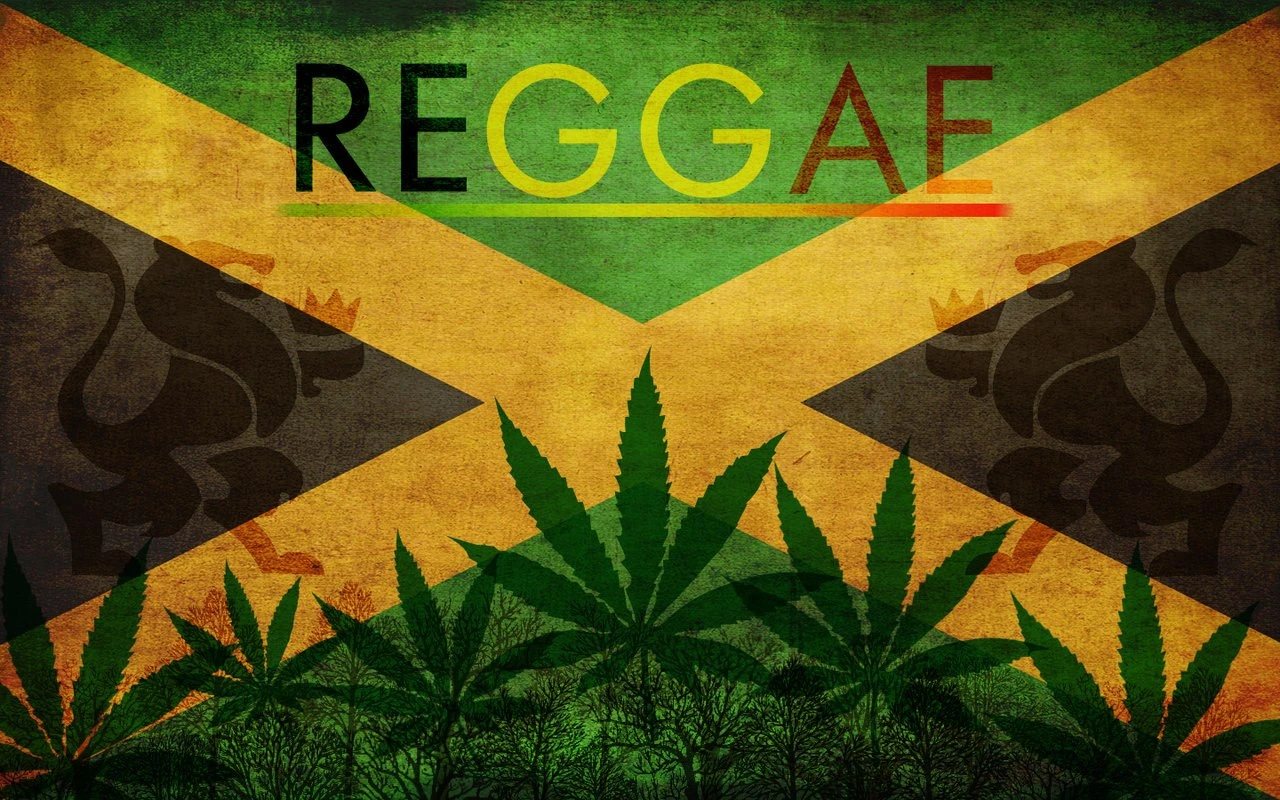 Hostility towards Rastafarians reached its peak in 1963 during the Coral Gardens massacre. Prime Minister Bustamante, the country's first prime minister, ordered that «all Rastafarians, dead or alive, be brought in», and the government acted accordingly. After this event, over 400 people were sent to prison, and the government even sentenced those with just a small amount of cannabis to prison.
This was a major problem for Rastafarians in Jamaica, who consider cannabis sacred. The plant has deep religious significance to them as they believe it grew on King Solomon's tomb.
Ras Iyah V., a Rastafarian board member of the country's Cannabis Licensing Authority, notes: «Just as people eat when they are hungry and drink when they are thirsty, they smoke ganja when they want to nourish their souls. It helps them connect with their inner being, the being of God».
Until 2015, Rastafarians were banned from even smoking a single cannabis cigarette. Now the Jamaican government has ended the crackdown and tolerates cannabis use by this minority religious group.