Tetrahydrocannabinol delta-8 is a cannabinoid that is found in plants but is now more commonly produced in laboratories. The process of producing cannabinoids from hemp is inexpensive, in addition, the substance is legal in almost all the States of America and almost 30% of the countries of the world. All this led to high consumer demand.
Consider how to make Delta-8 thc, the basic principles of converting simpler cannabinoids into Delta 8 by changing the molecular structure.
Getting Delta-8 Through a Cannabinoid Conversion
All cannabinoids are formed from CBGA – cannabigerolic acid. The conversion of CBGC into various natural cannabinoids occurs during the growth cycle. The processes of these biological transformations can be influenced by various factors, in particular, the environment, plant genetics, and habitat conditions.
Delta-8 is present in many varieties of hemp, but in very small quantities, less than one percent, it is unprofitable to extract it from plant materials. And since the molecular structure of cannabinoids is very similar, manufacturers have found a way how do you make Delta 8 from CBD and other more common cannabinoids.
Previously, similar conversion methods were used to get more exotic substances from simple ones. Currently, when the production of CBD is actively developing and this substance is in abundance on the market, it has begun to be converted into Delta-8. Delta-9 is also used as a starting material.
Step by Step: Converting CBD into Delta-8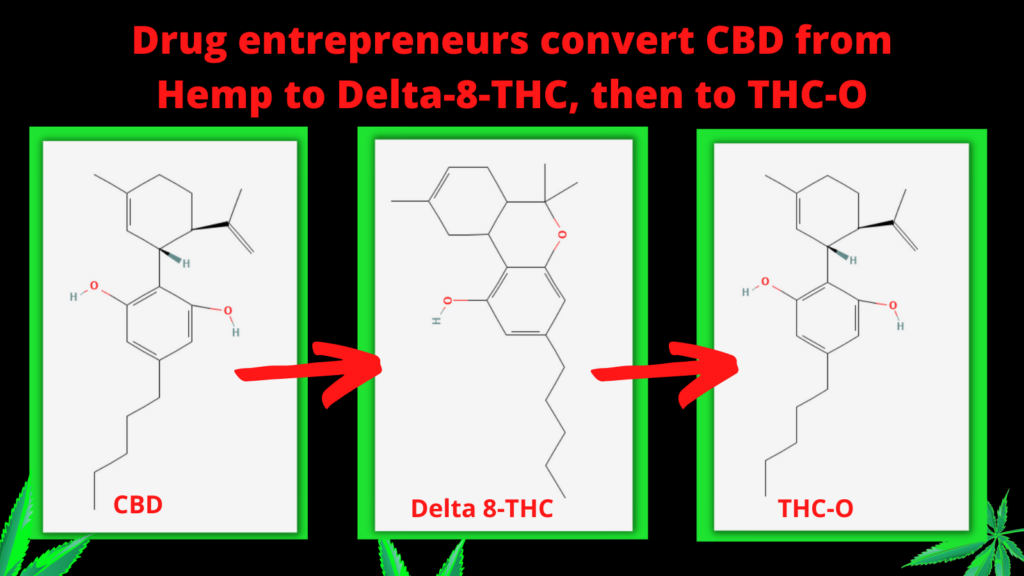 In essence, the process for producing Delta-8 from CBD is isomerization. The following instructions describe step by step how to make tetrahydrocannabinol using CBD or THC through a chemical reaction:
Dissolution of CBD in a non-polar organic solvent. Common solvents contain alkanes, such as heptane.
Adding acid to the solution. To do this, use Lewis acids – acid-washed aluminum oxide, hydrochloric, and p-toluenesulfonic acid. The mixture must be kept at a temperature of one hundred degrees for at least eighteen hours. The solution must be constantly stirred.
Chemical reaction. Depending on the chosen combination of acid and solvent, the chemical reaction can take place within 1-18 hours. Combinations may consist of hydrochloric acid and ethanol, sulfuric acid in cyclohexane, p-toluenesulfonic acid, and toluene. Moreover, each formula gives its results. Also, various precipitates and by-products can form in the process, which requires purification of the solution.
Purification of the final product. After completion of the reaction and separation of the upper phase, the solution is washed and neutralized. Washing is performed with a 5% aqueous sodium bicarbonate solution.
Purity test. Using high-performance liquid chromatography, the mixture is separated into cannabion parts. The test allows you to identify residues and remove them from the final product.
With the right process, a simple CBD isolate turns into a highly inducing compound, Delta-8.
Covert Delta-8 From CBD With Minimal Equipment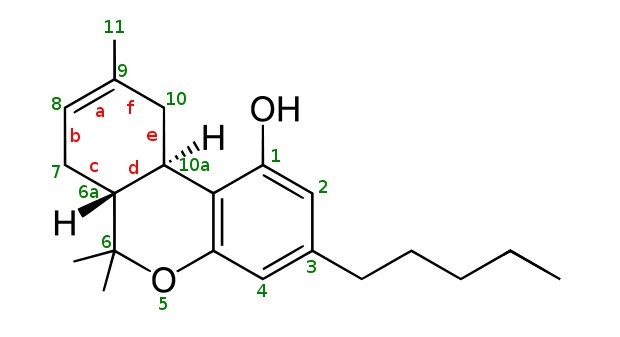 The process of converting CBD to Delta-8 is so simple that it can be done using a home cleaning kit, acids, and simple solvents. Unfortunately, ease of production is not only a plus, but also a minus. Today, many amateur chemists synthesize cannabinoids under improper conditions and without respecting the terms of the patent. As a result of such experiments, products appear that contain a lot of residues and chemical by-products. For example, a manufacturer may use acetic acid, which can be very dangerous, as inhaling this product has negative health effects.
Those who are interested in how to convert cbd to Delta-8 at home should be aware that it comes with many risks. The conversion process uses caustic chemicals that, if misused, can form toxic by-products. In this regard, only those who have a good knowledge of organic chemistry and have proper laboratory conditions should be engaged in the production of Delta-8 from other cannabinoids.