High blood pressure is a common condition that can cause complications such as heart failure, heart disease, and stroke. Fortunately, high blood pressure can usually be controlled with lifestyle changes such as diet, exercise, and medication. If you have high blood pressure and also use marijuana, you may wonder if marijuana lowers or raises blood pressure. So let's break down the relationship between THC and blood pressure.
What Is Blood Pressure?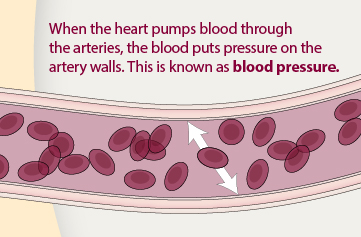 Blood pressure refers to the strength of the blood in your arteries as it is being pumped by your heart. Blood pressure readings consist of two numbers stacked on top of each other. The top number is your systolic blood pressure, which is the amount of pressure when your heart beats. The bottom number is diastolic blood pressure, which is the pressure between heartbeats. Normal blood pressure is 120/80 or lower.
What is high blood pressure?
High blood pressure (hypertension) is a condition in which the pressure of the blood against the walls of the arteries is too strong. In general, high blood pressure is considered to be 140/90 or higher. Many people with high blood pressure don't have symptoms, which is why the condition is often referred to as the "silent killer." Whether symptoms are present or not, high blood pressure significantly increases the risk of future disease after thc edibles and smoking weed.
High Blood Pressure Risks
The longer high blood pressure is untreated and uncontrolled, the higher the risk of long-term medical complications. These include:
Heart disease

Heart attack

Stroke

Peripheral arterial disease

Aortic aneurysm

Kidney disease

Many more
Does Marijuana Affect Blood Pressure?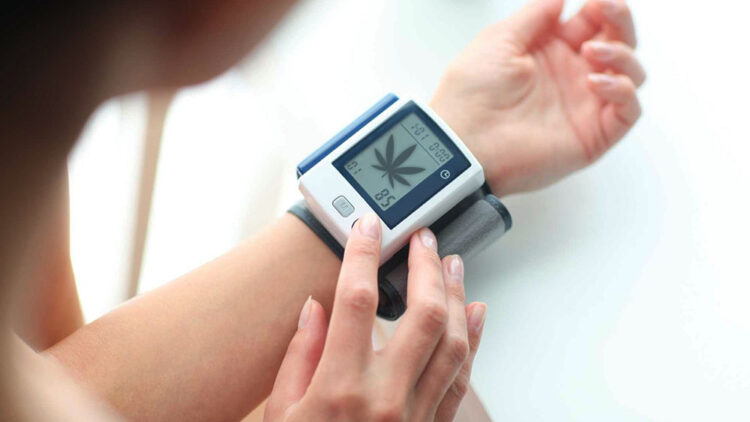 Experts believe marijuana can slightly increase blood pressure and heart rate. This is likely related to the dose of marijuana used: higher amounts cause more severe effects than lower ones. For this reason, people with high blood pressure may avoid large amounts of marijuana.
Although marijuana can cause high blood pressure, it has also been linked to a sudden drop in blood pressure when a person changes from sitting to standing (orthostatic hypotension). It is possible to have orthostatic hypotension when changing positions and still have high blood pressure.
There are few studies on the effects of marijuana on blood pressure and cardiovascular disease. One large study found no link between marijuana and cardiovascular disease. However, other studies have shown that chest pain occurs earlier in people exposed to marijuana and that the drug may increase the risk of a heart attack.
Other Factors
Marijuana can also indirectly affect your blood pressure. For example, marijuana can increase someone's appetite. It can also lead them to make dietary choices that raise blood pressure, such as eating salty foods more often. In addition, poor nutrition due to increased appetite can cause weight gain, another risk factor for high blood pressure.
What do the Risks Mean?
As marijuana can increase blood pressure and heart rate, it's important to be careful, especially if you already have high blood pressure. While the link between marijuana and cardiovascular complications is unclear, cardiovascular disease, such as stroke, can be devastating. It is important to consult your doctor about marijuana use if you have high blood pressure or other risk factors for cardiovascular disease.
Smoking is Riskier than Other Methods of Consumption
When it comes to high blood pressure risk behaviors, smoking anything can be a major risk factor. When burned, hazardous carcinogens are released that are harmful to health. However, cannabis vaporization is a viable alternative for those looking to use medical marijuana products for blood pressure regulation. Using a dry herb vaporizer or perhaps another portable vaporizer such as a vape along with cannabis concentrate may be healthier than smoking.
Summary
While cannabis may be helpful in treating high blood pressure, it's important to note that most of the research has focused on the effects of THC specifically on blood pressure. There have been several studies on the effects of another main cannabinoid in cannabis, CBD, on high blood pressure. As with any medical condition, it is important to discuss any medications, including cannabis, that you decide to use with your healthcare provider.
Therefore, always be on the lookout. Only you are responsible for your health and actions in relation to it. Be attentive to your negative feelings and do not hesitate to contact the experts on issues that concern you. Remember, cannabis only helps those who don't abuse it!