A stimulant is a drug that speeds up brain activity (stimulates the central nervous system).
Typically, stimulants make a person feel more alert, alert, confident, or energetic. Stimulants generally increase arousal, endurance, euphoria, motivation, and productivity. However, stimulants can be addictive, and stimulant abuse can cause anxiety, cardiovascular problems, high blood pressure, paranoia, and even hallucinations. Some common stimulants include prescription CNS stimulants like Adderall, illegal drugs like speed, and the world's most popular drug: caffeine. So, is weed a stimulant?
Is Weed a Stimulant?
The answer to the question "Is grass a stimulant?" a little hard to find. A targeted dose of the right cannabis product can make you feel energized and euphoric. But cannabis is also widely used as a sleep aid, so it's clearly different from other common stimulants like caffeine. The study titled "The Effects of Marijuana on Human Cognition, Psychomotor Functions and Personality" states: "Marijuana is chemically complex and not yet fully understood, but it is not a drug. Like alcohol, marijuana acts as both a stimulant and a depressant…" This study was done in the 1980s, but cannabis is still considered both a stimulant and a depressant. The opposite of depressants is a stimulant or a drug that increases CNS activity.
GABA is the main inhibitory neurotransmitter and glutamate is the main excitatory neurotransmitter, and their balance controls the "general brain excitation level." High doses of THC suppress the release of GABA by GABA neurons, which increases glutamate levels. So, cannabis is a stimulant in some situations and in some doses. In addition, the cannabinoid and terpene profile of the cannabis you consume, your way of consuming, your unique endocannabinoid system, and your genetics all influence whether a cannabis product makes you feel stimulated or sedated.
Why is Marijuana Considered a Stimulant?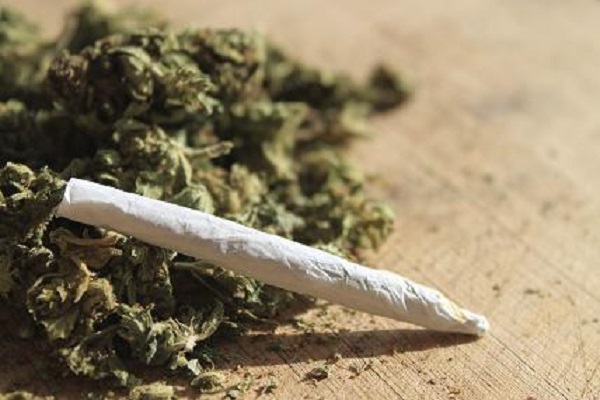 Typically, stimulants cause the release of dopamine and glutamate in the brain. Dopamine is associated with "heightened alertness and happiness, or a state of high mental performance and drive." The use of stimulants, be it caffeine, prescription stimulants or cannabis, leads to an increase in dopamine levels in the brain. Similarly, the use of amphetamines, cannabis, or caffeine leads to increased levels of glutamate in the brain. Based on this, we can answer the question "is weed a stimulant?" finally. Cannabis is a stimulant because it has the same effect as other known stimulants. However, the answer is tricky because cannabis is also a depressant (Is marijuana a depressant?) and could potentially be classified as a hallucinogen (Is marijuana a hallucinogen?). Marijuana strains that contain THC and tend to have high levels of terpenes such as alpha-pinene, limonene, and beta-caryophyllene often have a stimulating effect. Now you know the answer to the question "is marijuana a stimulant?"
Conclusion
The conclusion from this is very simple: Because you know the true nature of marijuana, you can understand what excess THC use can bring and how it will affect the mental and physical state of a person. Always be vigilant towards yourself and never let your health be compromised.
For questions and other misunderstandings regarding marijuana, you can always seek medical help from specialists in matters of consultation in certain controversial cases. Thank you for your attention!